Posted August 9, 2015 at 11:14 pm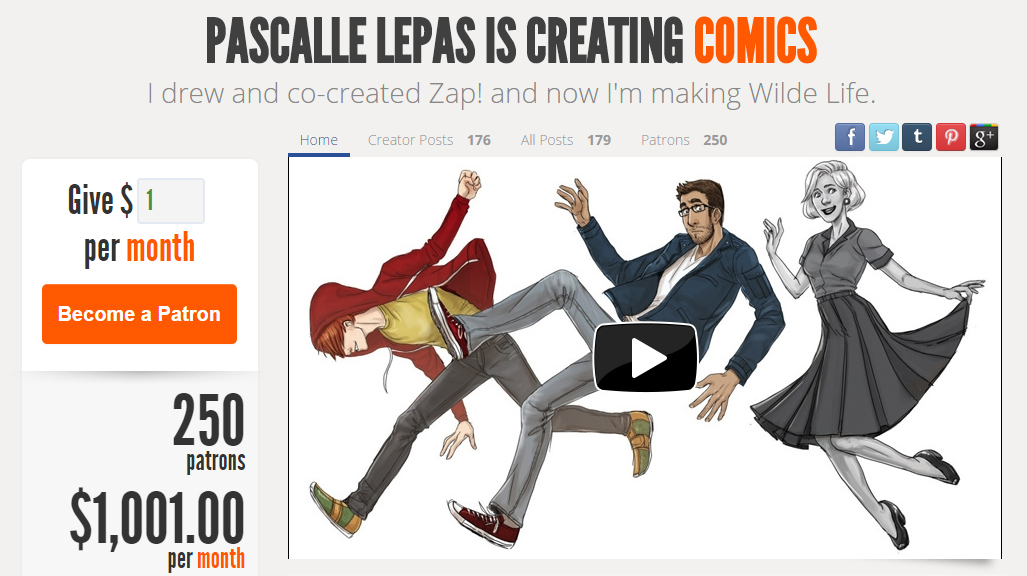 HUGE THANKS to everyone who has supported Wilde Life on Patreon so far! We hit the $1000 mark over the weekend and I'm so amazed and excited about what this means for the comic in the future!!
Thank you so much, patrons!! I've wanted to make comics my job for ten years now and it's starting to seem like it's really going to happen because of you guys!
What is Patreon?
If you haven't heard of Patreon before, it's sort of like Kickstarter, except it is for recurring monthly donations. You pledge a dollar amount and once a month your credit card is charged. When everybody gives a little, it adds up to an amount that allows me to keep making the comic!
I've already been able to hire a flatter to assist me in coloring the pages and that has 100% been responsible for the regular 2x a week scedule. There have been times (a lot of times recently Z_Z) when my work schedule would have made it impossible to keep up with updates without being able to pay for color assists. It has been a tremendous help in keeping this thing going!
What's Next?
The next Patreon milestone is at $1500/month. If we get there, I'll make a PDF (and possibly a few physical copies if enough people are interested!) of all the concept art I did from 2010 until 2014 while I was developing Wilde Life. There's a lot of neat stuff in there, like: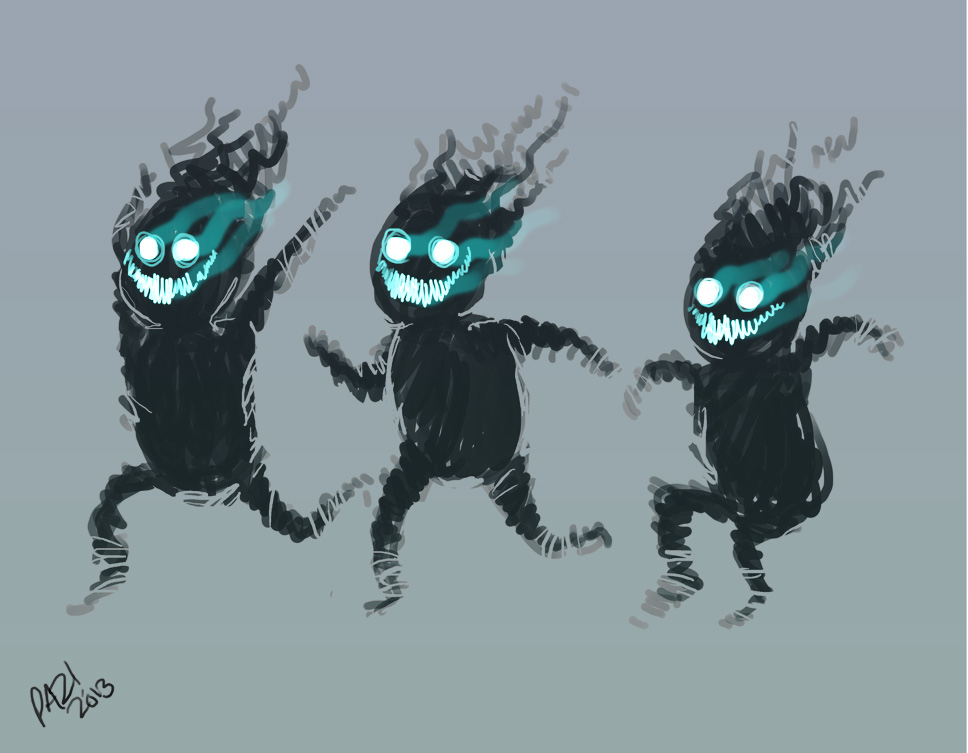 Early Thunder Children drawings!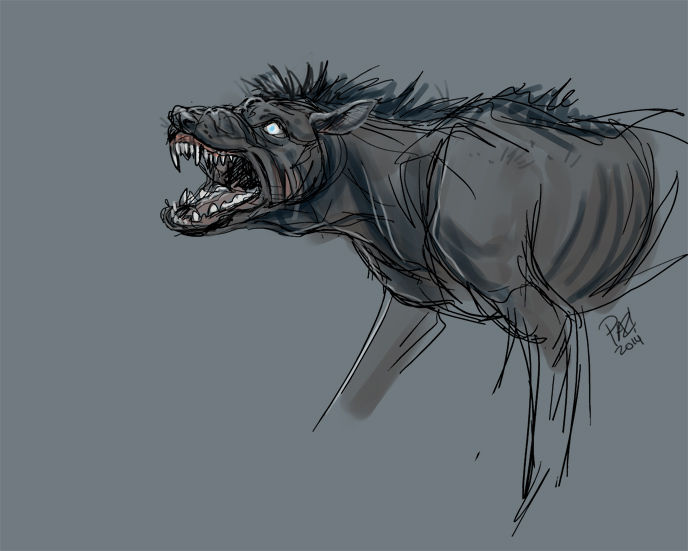 Rougarou!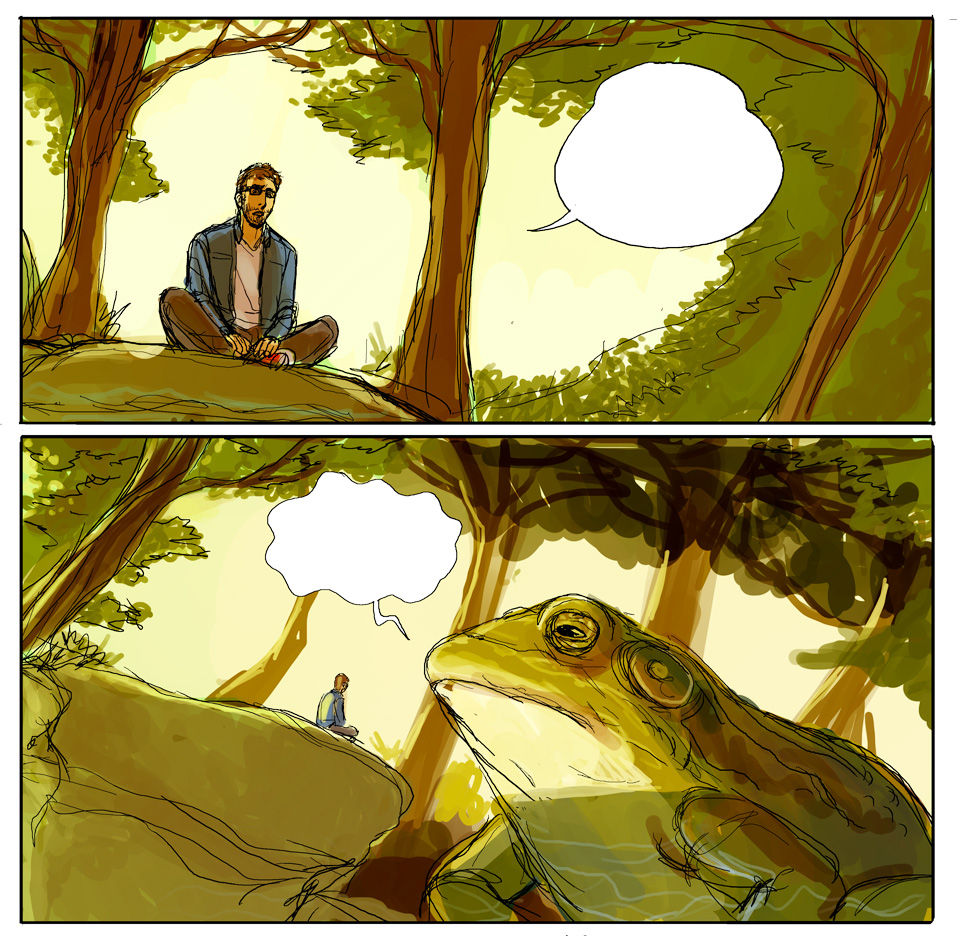 Hanyi the World Eater!!!! AND LITERALLY LIKE FOUR YEARS MORE of art and sketches!
So, if you've been enjoying the comic and want to see more of it, including three-a-week updates, please consider backing Wilde Life on patreon!
xoxo Paz